AWB Label Print - a software for printing labels for AWBs
AWB Label Print can print AWB labels with bar codes. It prints all necessary parts of a label (text, frames, bar code, and logo) so you can use inexpensive blank labels. It works fine with any printer (local or networked). Also included is a customizable airline database.
Download software
Click here to download the latest version (1.3.3).
If you have any questions regarding this software or a feature request please send us an email to: awb@dsoft.cz
Screenshots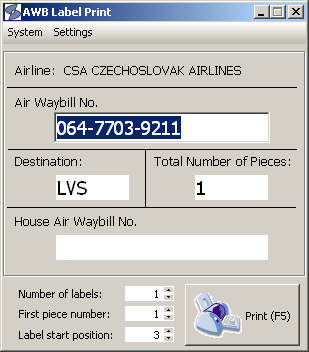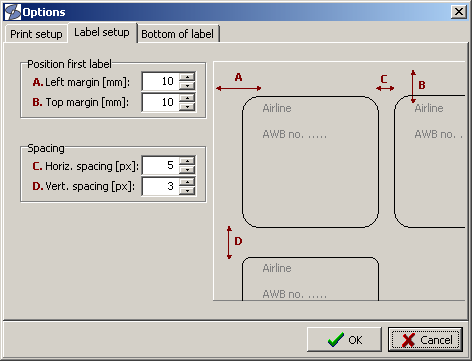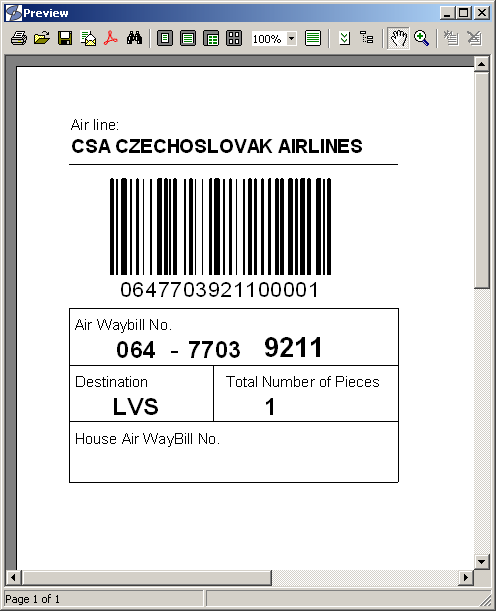 Buy now
This program is a shareware. If you use this software and find it helpful please register it. The registration fee is 750 CZK (about $30 or 28 EUR, as of February 2016). The registration includes full e-mail support and free updates.
You can also try AwbPrn, our software for printing Air Waybills.
Keywords : Air way bill label, Air-way-bill, airwaybill print label, AWB label barcode